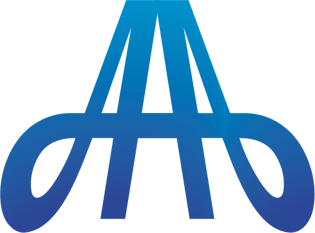 Citizens' Forums for United Europe project, Europe for Citizens Programme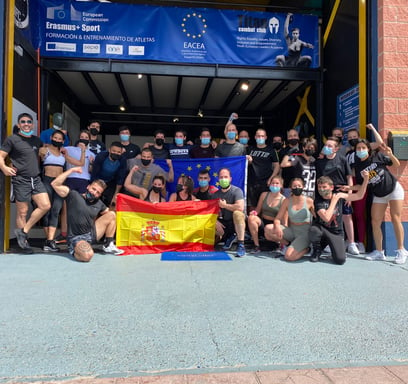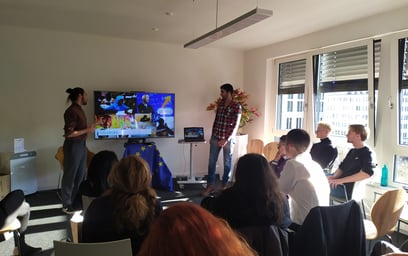 The "Citizens' Forums for United Europe" project comes to support all EU initiatives, aiming to respond better to the changing reality and to transform challenges into opportunities.
Our objective is to summarise the progress made in the 6 Member States (Bulgaria, Greece, Poland, Germany, Spain and Italy) on the White Paper on the Future of Europe, launched by the EC in 2017, to analyse the strengths and weaknesses in the local/regional policies and develop Citizens' Europe e-Paper, focusing on the opportunities for better EU future, suggested by citizens from 6 countries and different profiles, backgrounds and ages.
The project has directly involved 620 citizens in forums, debates and solidarity acts on the EU challenges, treating a special topic in each partner country: Competitive Europe in Poland, Migration & Security in Greece, Demography and Society in Spain, EU Communication in Italy, Digitalisation in Germany, Climate Change & Environment in Bulgaria. Approximately 6000 citizens has been reached indirectly through the project social media, awareness raising campaigns, video competition #unitedEurope on YouTube, local expositions and street events.
Social inclusion of migrant women through art, sport, civic education & group coaching, Erasmus+ Programme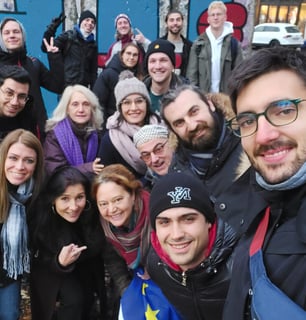 The 4women project is based on the partners' practices that using the civics, art and sport, and especially the benefits of self-defence training and group coaching, could help to bring people from various cultural and ethnic backgrounds together and can contribute to the integration and inclusion of women with migrant backgrounds and therefore to the community cohesion.
To this end, the project aims to: Build a social integration model for migrant women linked with non-formal education and life-long learning methods; Exchange knowledge and transfer good practices among partners on art, sport, civic education and group coaching of vulnerable adults; Empower migrant women towards social inclusion, civic engagement and participation in the EU societies; Provide awareness raising opportunities for stakeholders and general public to support migrant women in their integration process; Promote intercultural dialogue and strengthen knowledge and acceptance of social, ethnic, linguistic and cultural diversity in society.
Disadvantaged Youth Empowerment, Erasmus+ Programme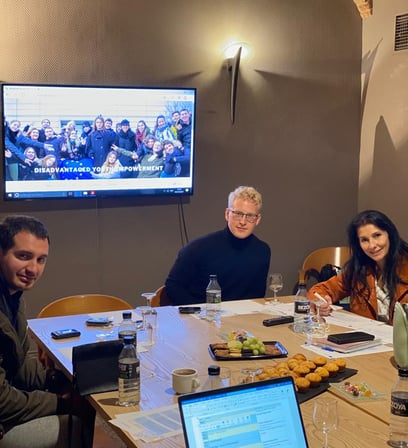 The consortium brings together 4 organisations from Bulgaria, Croatia, Germany & Spain, each of them with specific expertise in the youth education field.
The project duration is 18 months, calculated in order to implement correctly the planned action and achieve the project objectives. Main activities are the development of Training Programme "Culture, Civics & Group Coaching for Disadvantaged Youth Empowerment" for youth educators in 5 languages; blended mobility where 24 young participants and youth workers from the partners' countries will exchange knowledge and jointly work to develop the planned training units; pilot tests with 120 vulnerable young people in 4 EU Member States; local/regional dissemination events, where total of 110 representatives of the target groups are expected to assist; creation of Youth Power cross-border cooperation Network, website and project social page.
Tailored and simplified training for digital marketing and e-commerce according to the needs of SMEs, Erasmus+ Programme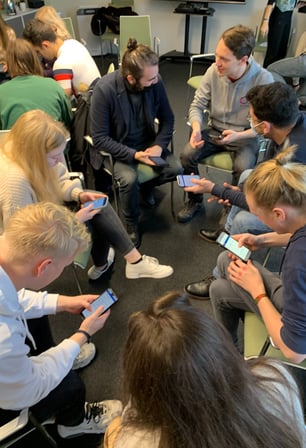 The 1ePoint project is being implemented by three partners from Spain, Greece and Cyprus, an NGO, a research lab and an SME, aiming to upgrade the skills of SMEs owners and employees of the retail sector in the areas of business, financial management and digital marketing. 1ePoint seeks to address a long term need of SMEs of the retail arose due to the financial and the COVID health crises where SMEs were unable to manage their finances or to create their e-shop due to lack of know-how cohesion.
The main activities are the adjustment of the trainings implemented by the university in business, finance, and digital marketing to the needs of the SMEs owners of the retail sector. In total 60 SMEs owners and employees will be involved at the trainings to upgrade their skills so as their business to thrive. Additionally, an App will be developed to further support the knowledge acquisition of the learners. Also, project management and dissemination events will take place.
1ePoint aims to deliver a tailor made training module and conduct training for SMEs owners and employees from the retail sector on business, financial management and digital marketing. The educational material will be available in an OER, App as a gamification process to further support the knowledge acquisition and disseminated during 3 communication events in the partner countries. If skills and competences are improved and updated will allow for a more sustainable retail sector.
New Ways to Inclusion through Circular Economy project, Erasmus+ Programme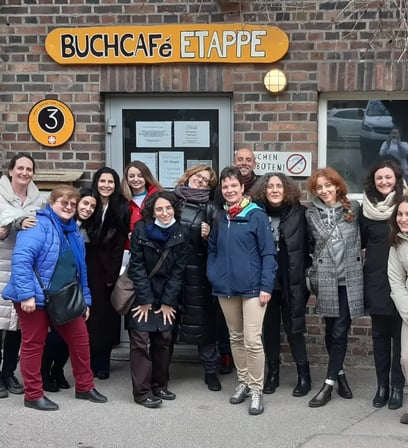 The NICE project will focus on strengthening the cross-sectorial transnational cooperation that allows for greater synergies across different areas of actions that matter for marginalised adult learners, promoting their employability and increasing quality and innovation in the adult education field.
The project idea is to develop businesses of circular economy as places for inclusion and sustainability by training adult education professionals and learners of adult education.
The training for adult education professionals in charge of the circular economy businesses covers: Marketing, sales and public relation competences to make the businesses attractive places in the community; Strategies and arguments to start and maintain cooperation with other branches and stakeholders in the community; Product design competencies to attract people from all income levels, not only disadvantaged people; Creating awareness-raising material, etc.
The training for adult education learners covers: Becoming ambassadors for sustainability and circular economy; Inclusive activities linked to circular economy (adult education programme).
3e Project: Empower, Encourage, Engage,
Erasmus+ Programme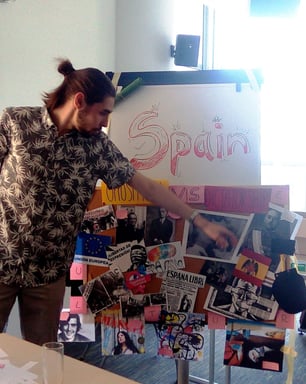 The 3e project aims to provide the young people with skills and knowledge on pros and cons of digital tools, critical thinking and active engagement in community development.
During youth mobility in Greece, 30 young people from 10 countries will express expectations regarding the content and the process of the programme; will become familiar with the methods and principles of non-formal education. They will get involved in decision-making process and quality elements of KA1 E+ projects. Participants from different cultural backgrounds will make suggestions and exchange experience during educational visits and special workshops.
Objectives are to train today's youth on the uses of digital tools, their pros and cons; to develop constant critical thinking, in both digital and non-digital's forms; to make knowledgeable decisions independently, giving them the means to be the diligent and self-empowered actors of today's society, to be able to connect and network responsibly and more widely, to become active citizens and become self confidence in the community development, cultivating cultural awareness.